Maintenance
Convensa, Contratas y Ventas currently participates in the maintenance of more than 7,000 kilometers of lines of different types, being able to face all the emergency actions and complementary works required by our clients.
Main works executed: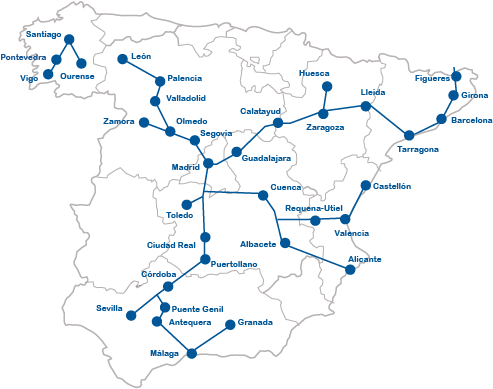 High Speed Maintenance
Maintenance of Conventional Lines
Main works in execution:
MIV Center
MIV South
Northeast LAV. Madrid-Barcelona-French border Line. All maintenance bases.
Madrid-Sevilla LAV (Antequera and Hornachuelos Bases).