The chancellor of Transport, Housing and Infrastructure of the Community of Madrid visits the Metro works that FCC Construccion and Convensa are carrying out
08/11/2018
The chancellor of Transport, Housing and Infrastructure of the Community of Madrid visits the Metro works that FCC Construccion and Convensa are carrying out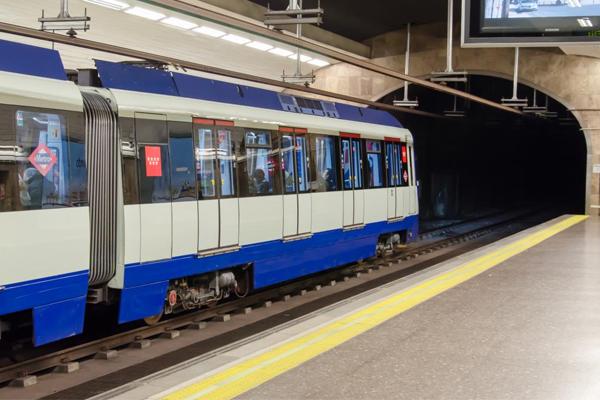 The chancellor of Transport, Housing and Infrastructure of the Community of Madrid, Rosalía Gonzalo, has visited the works that FCC Construccion and Convensa are developing within the Metro de Madrid Accessibility Plan at the Pavones station located in the Moratalaz district.
During the visit, attended by the Managing Director of Metro de Madrid, Borja Carabante, the Director of the infrastructure division of Metro de Madrid, Fernando Vicent and the team from the works, infrastructure and accessibility area headed by Jorge Blanquer, He was able to observe the degree of progress of the works that began at the beginning of last summer.
The project has an amount of € 5,788,824 and a deadline of 12 months. The works consist of the execution of the various wells and connection galleries necessary for the implementation of three new elevators that improve the accessibility to the vestibule and platforms of the users of the station, as well as the remodeling of the station from an architectural point of view including the replacement of potentially dangerous false ceilings for containing asbestos in its lama bremen waterproofing panels, the remodeling of all the vertical walls by means of the placement of vitrified steel cladding and the renovation of the floors and installations on the platforms and different canyons or entrance halls of the station. All jobs are executed with the station in service so that the user suffers as little as possible.
FCC Construccion and Convensa maintain more than 50% of the Madrid metro network and undertake with this action the second work of this Accessibility Plan that Metro de Madrid has in place and that includes more than fifty stations in the network.