23/11/2017
FCC participates in two new contracts with ADIF to maintain the conventional railway system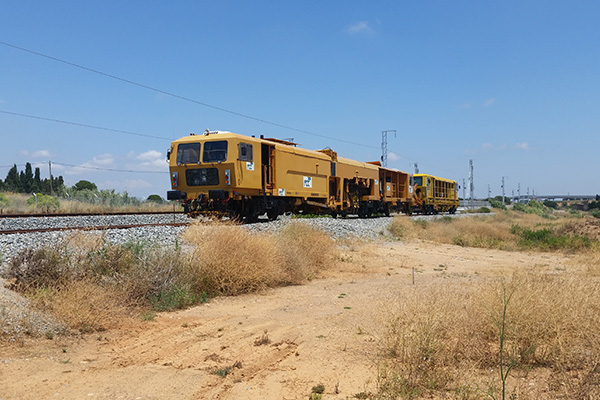 FCC Construcción, through its company specialising in railway work, Convensa (Contratas y Ventas), has won two new contracts to maintain the infrastructure and track on the conventional railway system in Spain. The timeline for the works is 24 months and the total budget of the contracts, in which is Convensa participating, is more than €95 million for Lot 1 (central area) and Lot 6 (southern area).
The new maintenance contract model is designed mainly to preserve the safety and reliability of the lines and to achieve greater control over incidents.
Convensa will prepare an inspection programme and a set of activities to facilitate and improve railway traffic, working on both the platform and on the superstructure elements (rails, sleepers, ballast, etc). Maximum response times will be set for incidents and preventive and corrective maintenance services will be carried out to guarantee that the installations are suitable for ensuring operators the proper performance of railway services.
CONVENSA, railway experience
Contratas y Ventas (Convensa) is an FCC Construcción company. It has more than 45 years of experience and specialisation in railway work, having participated in the construction and maintenance of the main railway and metro lines throughout Spain.
Currently, Convensa is developing the Arroyo de la Charca – Grimaldo section of the Madrid – Extremadura high speed railway line, the Vilariño – Campobecerros section of the Madrid – Galicia high speed railway line, the railway accesses to the Port of Barcelona, the eastern bypass in Valladolid, the maintenance of the Madrid – Seville high speed line, the maintenance of the Madrid Metro system and the renovation of track and conditioning of infrastructure on line 9 of the Alicante tramway system for Ferrocarriles de la Generalitatd Valenciana. The total budget for all these contracts adds up to more than €330 million.