10/07/2020
FCC Construcción completes the railway works between Cabeza del Buey and Castuera in Extremadura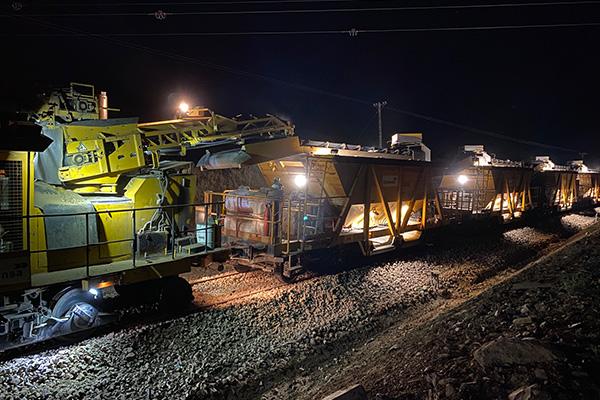 FCC Construcción and Convensa have completed the road renovation works between Cabeza del Buey and Castuera, included in the actions to improve the Mérida-Puertollano line that ADIF is carrying out in the provinces of Badajoz and Ciudad Real.
The works have been carried out along 30 kilometers of single track and have consisted of replacing the rail, the sleepers and the ballast, as well as the execution of retaining walls and the improvement of the transverse and longitudinal drainage of the platform. Likewise, work has been done on the configuration of the railway beaches of the stations of Castuera, Almorchón and Cabeza del Buey.
The ballast replacement has been carried out with a trimming machine and belt train that have allowed obtaining very positive average for the project.
The completion of the works will allow speed to be increased in the section to 135 km / h, which will translate into improved travel times and the reliability of the infrastructure.