27/11/2018
Convensa is awarded the emergency works for two railway lines of the Seville-Málaga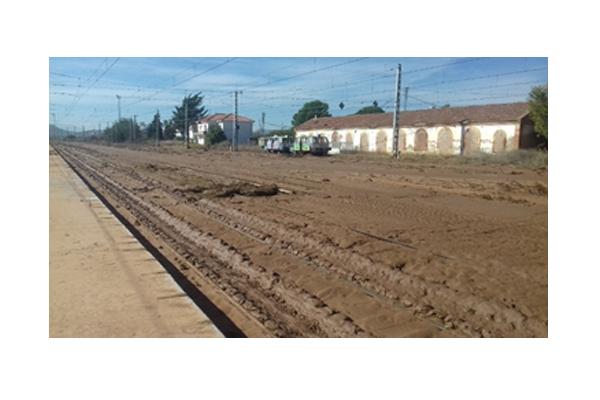 Convensa has awarded the contract corresponding to the emergency repair works of two lines of national width belonging to the Seville-Malaga, within the scope of the Maintenance of Córdoba.
This is in particular the repair emergency works of line 422: Bifurcation Las Maravillas - Algeciras and repair of line 430: Bifurcation Córdoba Mercancías - Los Prados. These lines suffered significant damage caused by the floods produced last 20 and 21 October 2018.
The contract has an amount of 9.5 million euros and a term of 8 months. The most significant actions to be carried out are the cleaning and unguarded of the Bobadilla and La Roda stations; the cleaning and unguarded of the tunnels included in the section: Bobadilla-Los Prados; the adequacy of the tunnels by the execution of downpipes, walls and rafts of energy dissipation. Finally, the transversal drainage capacity will be improved.