25/02/2021
Convensa presents the logo for its 50th Anniversary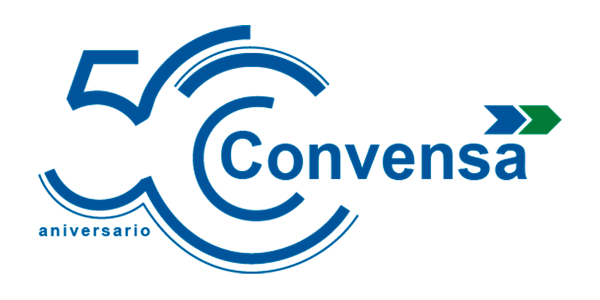 Convensa company specialized in railway infrastructures of the FCC Group has presented its logo on the occasion of the company's 50th anniversary.
Convensa, Contratas y Ventas was created in 1971 as a construction company located in Asturias and with the aim of dedicating itself to a wide range of works, giving special strength to railway works.
It was in 1991 when it became part of the FCC Group, becoming the company specialized in railway works of this company.
From that date, the geographical area of work was extended to the entire national territory, getting to participate in the execution of international projects.
In this period of time, Convensa has carried out works on High-Speed Lines, Conventional lines, Narrow-gauge lines and Metropolitan lines, both for public and private clients.
These works have ranged from the execution of infrastructure works, through the realization of the superstructures, both for the assembly of the new track and the renovation of the existing track, either in ballast or in slab, building the stations and surface transport terminals. or underground and developing the maintenance of existing or recently inaugurated lines.