30/07/2021
Convensa wins the infrastructure and road maintenance contracts of the conventional network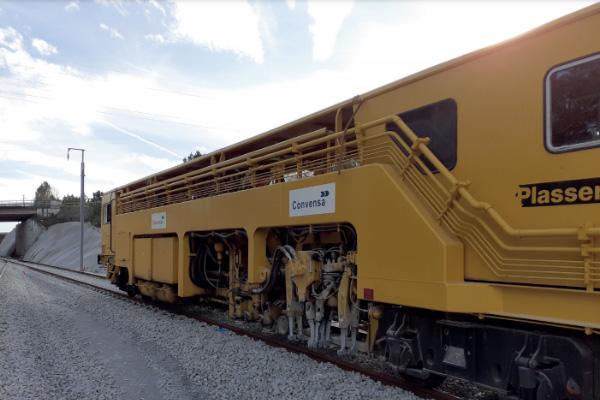 Convensa has been the winner of the infrastructure and track maintenance contracts for the conventional network, MIV of ADIF. Of the six lots tendered, Convensa has obtained three, specifically it will execute for a period of two years, extendable to another two, the works in the areas of the North, Center and South Conventional Network subdirectorates.
The North lot covers the network in Cantabria, the Basque Country, Navarra, La Rioja and part of Castilla y León with a total length of 2,657 kilometers of track that cross more than 60 kilometers of tunnels, 20 kilometers of bridges and have 2,320 rail detours. . The contract has a budget of more than 48 million euros.
The South lot comprises the network located in the autonomous communities of Andalusia and Extremadura with 3,024 kilometers of track in which it is necessary to maintain about 34 kilometers of bridges and 55 kilometers of tunnels with 1,0931 detours. The award budget amounts to more than 37 million euros.
Finally, the central lot has a track length of more than 3,100 kilometers with 15 kilometers of bridges, 75 kilometers of tunnels and 1,876 detours located in the autonomous communities of Castilla la Mancha, Madrid and Castilla León. The Madrid suburban network is located there. Its budget is more than 42 million euros.
In total, there will be about 8,781 kilometers of platform and tracks that the company will maintain out of the total 17,361 kilometers that comprise the conventional network assigned to the Railway Infrastructure Manager.
With this award, Convensa consolidates its position in the Iberian railway market as one of the leading companies in the railway maintenance sector by adding to these awards those already underway corresponding to the maintenance of the AV Madrid-Barcelona-French, Madrid-Seville lines and Córdoba-Málaga and the maintenance of the Madrid Metro network.