28/07/2023
Convensa wins the contract to improve the line in the Madrid-Seville high-speed section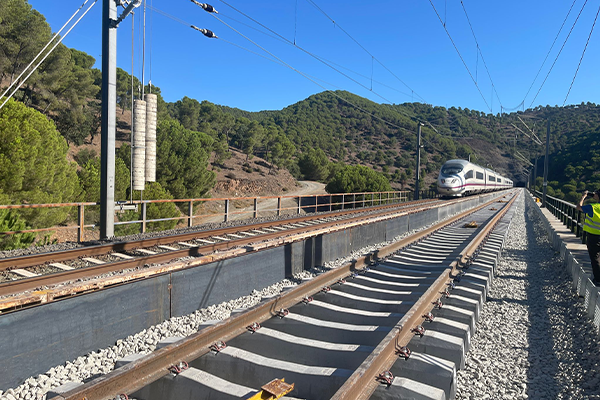 Convensa has won the contract for the replacement of sleepers and removal of guards on the High Speed line between Madrid-Seville, specifically in the section that includes the towns of Córdoba and Seville. The award exceeds 34 million euros and has an execution period of 30 months.
This contract is in addition to the renovation and improvement works of the line that ADIF has been developing since 2021.
This is the third award that Convensa has obtained within the comprehensive renovation of the High Speed line, joining the diversion renovation and infrastructure renovation works that are currently being carried out.