Convensa wins the contract for the execution of the construction project for the implementation of the standard gauge in the Mediterranean corridor. Section: Castellbisbal-Murcia. Subsection: Castellón-Vinaroz. Track and electrification
10/12/2021
Convensa wins the contract for the execution of the construction project for the implementation of the standard gauge in the Mediterranean corridor. Section: Castellbisbal-Murcia. Subsection: Castellón-Vinaroz. Track and electrification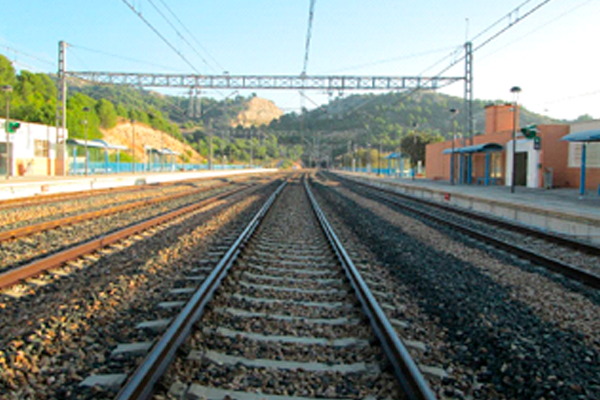 Convensa, a railway company of the FCC Group, has been awarded the works to implement the standard gauge in the Mediterranean corridor, in the 77.56-kilometer long Catellón-Vinaroz sub-section. The contract has an amount of more than 39 million euros and a term of execution of 18 months.
The purpose of these works is the implementation of the standard gauge on general tracks, between Castellón and Vinaroz and on the section tracks of the stations of the section, expanding some of these to adapt the parking lengths to 750 meters, according to interoperable standard train. To do this, the track width is changed, going from the current 1,668 mm to the standard 1,435 mm. All the multipurpose sleeper, which is currently installed on the general road, will be used along the section. The facilities and elements of the line that are necessary for the correct operation of the interoperable standard train length will be adapted, providing the stations with safety handles against slipping and guaranteeing at all times the adequate capacity, stability and reliability of the equipment. passenger and freight traffic. The stations that are the object of these actions are Les Palmes, Benicásim, Oropesa del Mar, Torreblanca, Alcalá de Chivert, Santa Magdalena de Pulpis, Benicarló-Peñíscola and the Cabanes stop.
Convensa continues to be present in the field of rail transport, participating in the promotion of freight transport, which the Ministry of Transport and Urban Agenda, through Adif, is carrying out in the Mediterranean Corridor and in the progressive incorporation of its main corridors and nodes vertebrates within the Trans-European Transport Network (TEN-T).