30/07/2021
Convensa successfully completes the improvement and renovation work on Metro line 12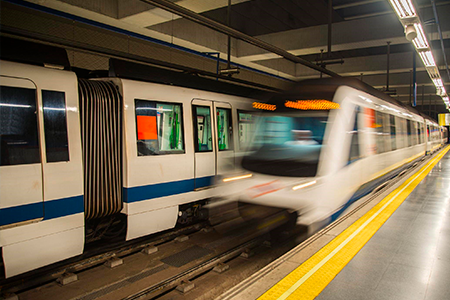 It has successfully carried out the renovation and improvement works of the railway infrastructure of Line 12 of the Madrid Metro, between the Hospital de Móstoles and Conservatorio stations.
The project for the 12-hectare line has an award budget of more than 12 million euros, and has been operated in high-end homes located in the section above this circular line, which means improving the conditions of the last 12 kilometers of this line. . .line that has yet to be renewed since the 40's that it has to appeal.
These works have given continuity to other actions that have been carried out previously, improving the safety, reliability and quality of the infrastructure. In addition, it will increase the efficiency of maintenance, the useful life of road systems, optimize the attenuation of noise, vibrations and improve the drainage system. An updated and modern railway junction system has been implemented, which improves the speed and comfort of travel.