Convensa awarded the execution of the emergency waterproofing works for the southern tunnel of Pio XII, in Madrid
10/07/2018
Convensa awarded the execution of the emergency waterproofing works for the southern tunnel of Pio XII, in Madrid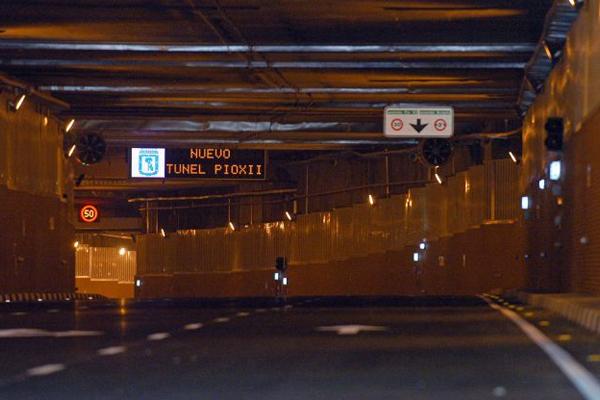 Convensa has been awarded the emergency works for the waterproofing of the southern tunnel of Pio XII in the district of Chamartín in Madrid. This tunnel, which is part of one of the main axes of east-west connection in the north of Madrid, has been closed to traffic for more than six months due to water leaks that occur from the beach of roads located in the station of Chamartín.
The tunnel that is the object of this project is located under the pathway of the Chamartin station and was executed in the 60s to communicate Pio XII streets with Sinesio Delgado, its service being operated by the Madrid City Council.
The works, which depend on the Railway Infrastructure Administrator (ADIF), have two fronts of action. The works from inside the tunnel consist in the repair of the steel structure that forms the slab of the tunnel by means of a sandblasting to eliminate the formed oxide and the later application of an anticorrosion protection. The interior works culminate with the placement of the fireproof panels.
The exterior works are based on a sectorized waterproofing of the Chamartin station tracks. This waterproofing will be carried out according to the state of each road and includes a demolition of the current roads to apply the waterproofing and subsequent assembly of a new road, until a punctual repair of the water channeling areas.
All the works are concentrated in the summer months with the commitment to finalize them in September, thus giving an effective and immediate solution to the problem of cutting traffic to the main exit and entrance to the Chamartín district.